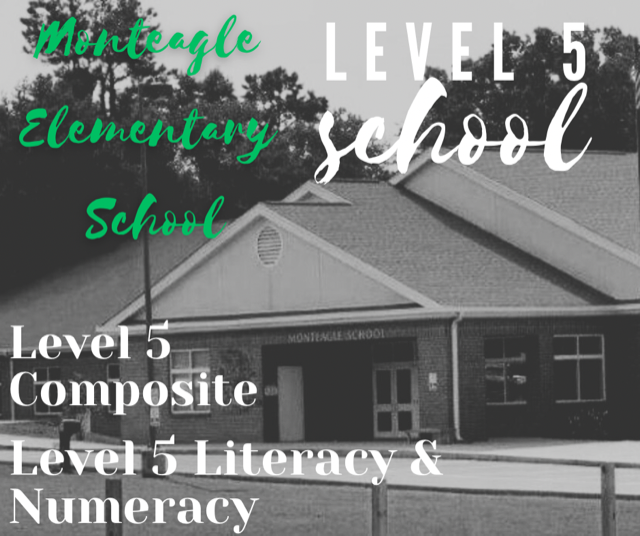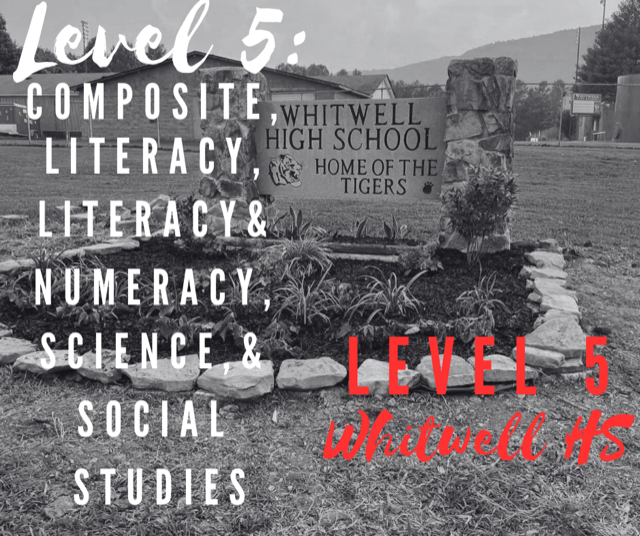 Marion County teachers were recognized and celebrated today by Dr. Griffith for exceptional instruction which produced exemplary student outcomes on the 2023 TCAP.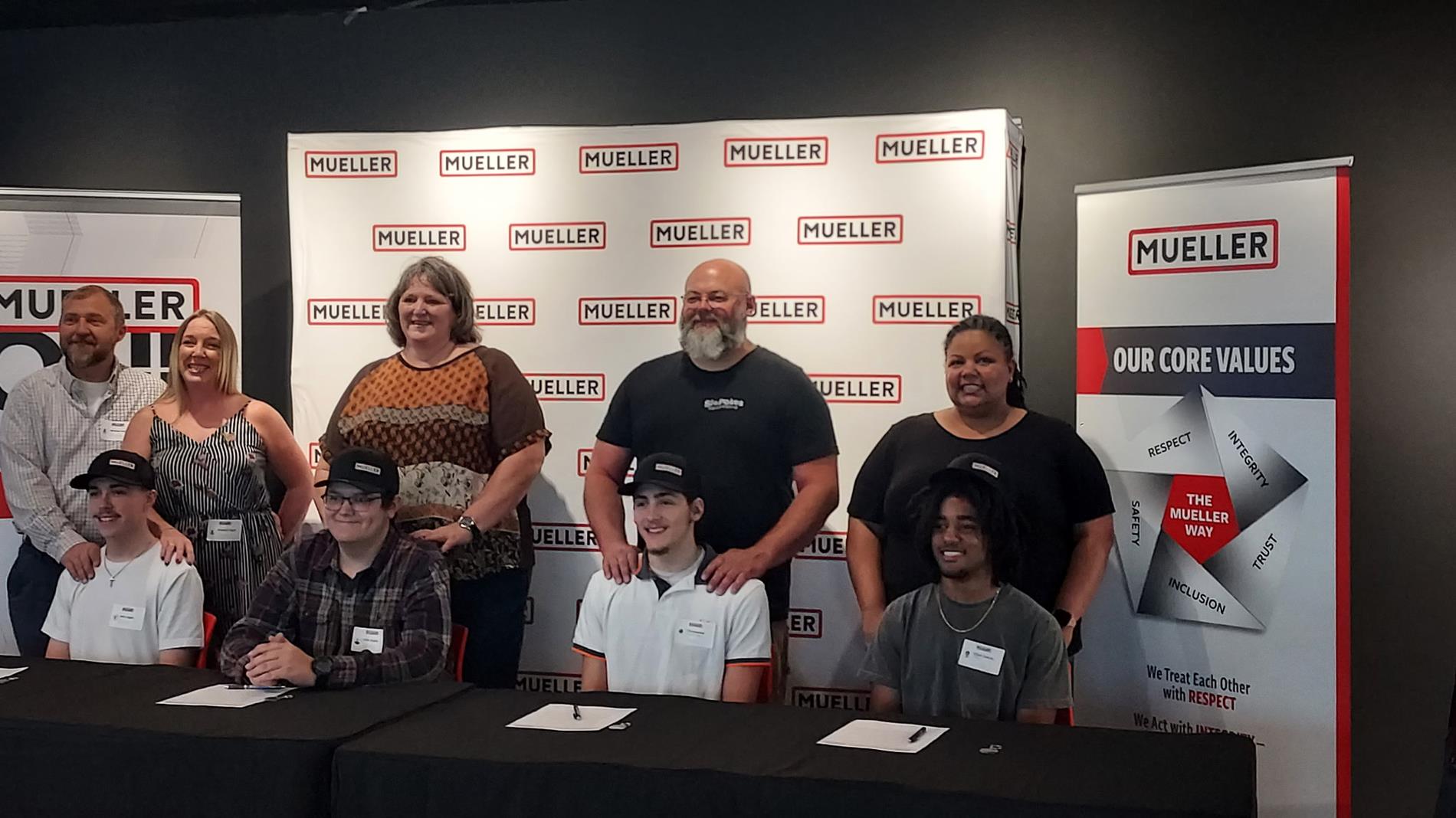 Congratulations to Adrian Lopez and Keith White for signing into the Mueller-Kimball Pre-Apprenticeship Program!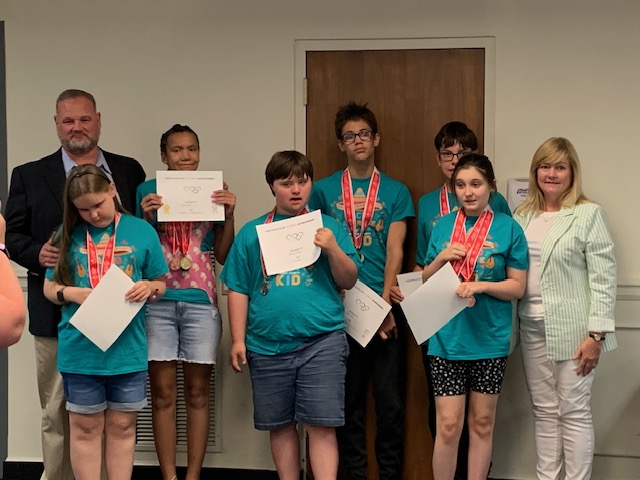 Our students were recognized at the June School Board Meeting for their success in the special Olympics. We are So proud of them and all of their accomplishments.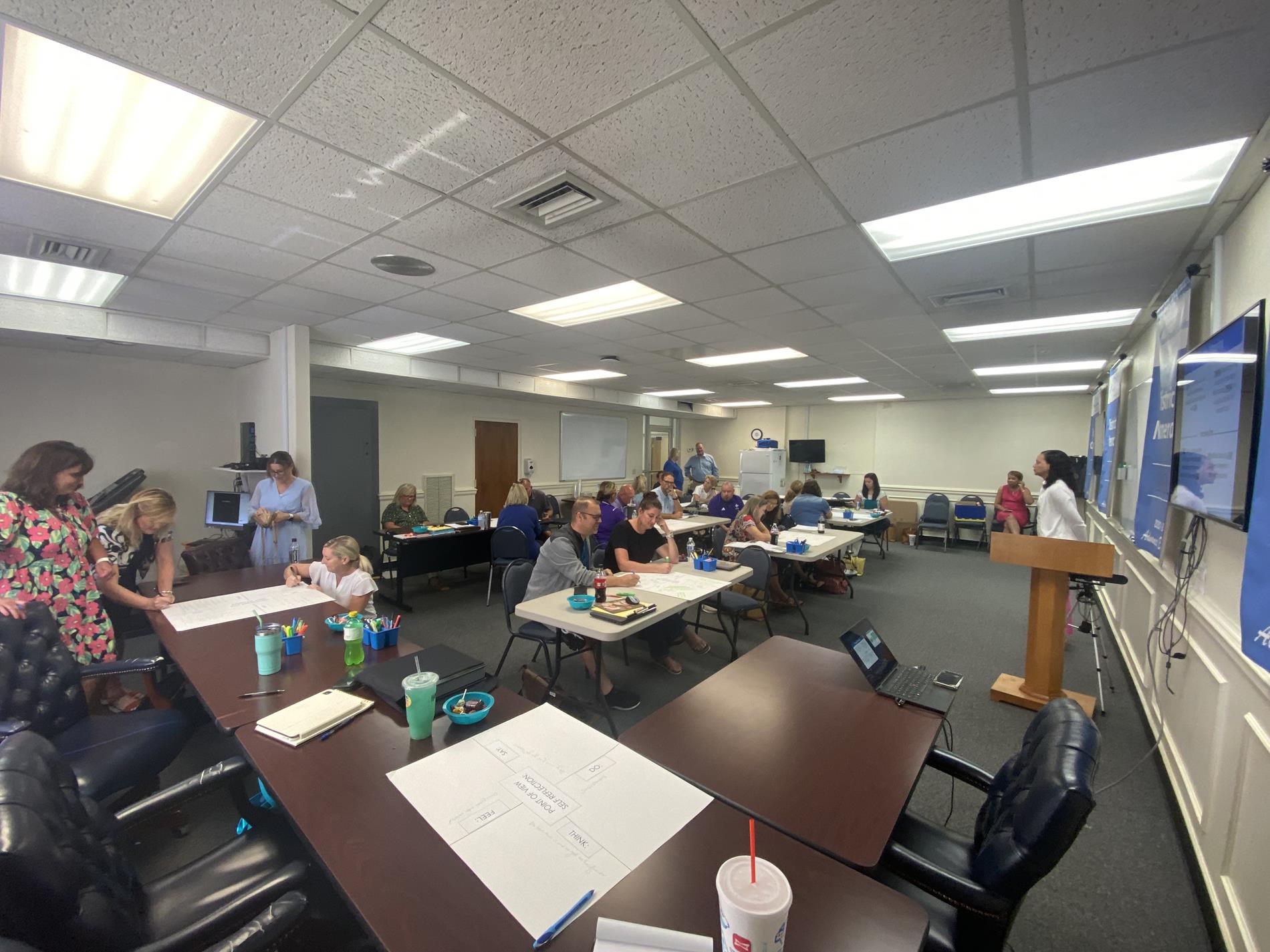 Marion County Administrators and Staff participating in Cultural Sensitivity and Equity Training.
Today we recognized 76 Seniors who have earned the Seal of Excellence award!
Seal of Excellence Criteria:
Complete of program of Study Path

Achieve a grade of B or better in at least 10 accelerated courses

Achieve a 3.2 GPA on a 4.0 scale
Marion County Board of Education is beyond proud of these young men and women and cannot wait to see all they accomplish in their future endeavors!
Congratulations!
____________________________________________________________________________________________________________________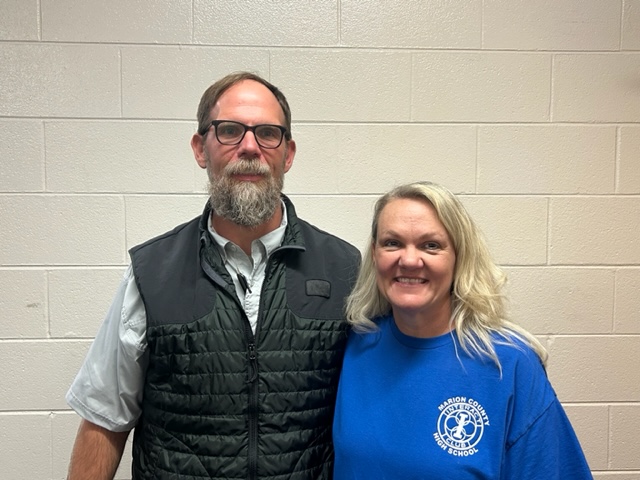 Congratulations to Mrs. Amy Fowler, Marion County High School teacher! Mrs. Fowler has been chosen as a regional semi-finalist in the Tennessee Teacher of the Year competition. Mrs. Fowler is pictured with her principal, Dr. Larry Ziegler. We wish Mrs. Fowler the best of luck as she moves forward in this next level of competition.
2023-2024 Tennessee Teacher of the Year Regional Semi-Finalists
TDOE and GELF Partner to Give Free Reading Resources to Tennessee Families
In partnership with Governor's Early Literacy Foundation (GELF), the department is opening up an opportunity for parents to order free at-home reading resources this winter for any of their children in grades K-2.
Through this partnership, the department and GELF want to encourage at-home reading practice to help young learners become stronger readers outside of the classroom. Based on if a child is in kindergarten, 1st or 2nd grade, they will receive seven At-Home Decodable Book Series, which contain 20+ exciting stories full of sounds and words to practice, and age-appropriate, high-quality books from Scholastic.
All Tennessee families can order one booklet pack for each of their kindergarten, 1st, and 2nd grade students using this site.
This launch is part of the family component of the state's Reading 360 initiative to help boost strong reading skills amongst Tennessee students.
december SCHOOL BOARD MEETING
Monday, december 11, 2023
@ CENTRAL OFFICE
5:00 P.M.
Letter from the Director of School Nutrition
School Year 2023-2024 Click HERE.
___________________________________________________
suicide prevention hotline - 988
The Marion County School System do not discriminate on the basis of race, color, national origin, sex, or disability in its activities and programs, including employment policies and practices. The following persons have been designated to handle inquiries regarding the nondiscrimination policies:
Title IX Coordinator: and Section 504 Coordinator: Becky Bigelow can be reached at 204 Betsy Pack Drive, Jasper, TN 37347 (423) 942-3434
QUOTE:
Reach high, for stars lie hidden in
your soul. Dream deep, for every
dream precedes the goal.
-Pamela Vaull Starr