January 23-29, 2022, is School Board Appreciation Week in Tennessee. Marion County is joining public school districts from across the state to celebrate School Board Appreciation Week and honor local board members for their commitment to our community and its children.
The theme "Building the Future" reminds us to celebrate the unique role school boards play in building a future for their students, championing and advocating for quality education, and governing their local public schools. As the elected/appointed representatives of the people in their local communities, they represent their local communities' voice and vision for the future of their public schools.
"It takes strong schools to build a strong community, and these men and women devote countless hours to making sure our schools are helping every child learn at a higher level," Dr. Griffith said.
Our local school board impacts every student every day in Marion County by influencing the high quality of education that our children and youth receive. The Marion County School Board shows its commitment to educational excellence and equity - and for that we are very grateful for their attitude of service. There is no greater honor that can be bestowed upon a citizen than membership on a local board of education.
We want to thank all of our school board members for envisioning the future.
District 1 - Donna Blansett
District 2 - Nathan Billingsley
District 3 - Ryan Phillips
District 4 - Brian (Bo) Nunley
District 5 - Linda Hooper
According to data released by the Tennessee Department of Education, the Marion County Schools earned a level 5 in system-wide growth for: Composite, Literacy, Numeracy, and Literacy/Numeracy.
Dr. Larry Ziegler, Chief Academic Officer, states, "The results reflect the commitment and hard work of our teachers and students. During the 2020-2021 school year, our teachers were faced with many challenges and did what they always do - they rose to the challenge. I am so thankful that the children of Marion County are served by a group of educators that are fully committed to their success."
By measuring students' academic achievement AND growth, schools and districts have a more comprehensive picture of their own effectiveness in raising student achievement.
In closing, Dr. Mark Griffith, adds, "The level 5 designation for Marion County Schools reflects the dedication of our entire school community to greater academic outcomes for every student. Being a level 5 district indicates that Marion County students have shown significant academic growth across achievement levels as well as grade levels."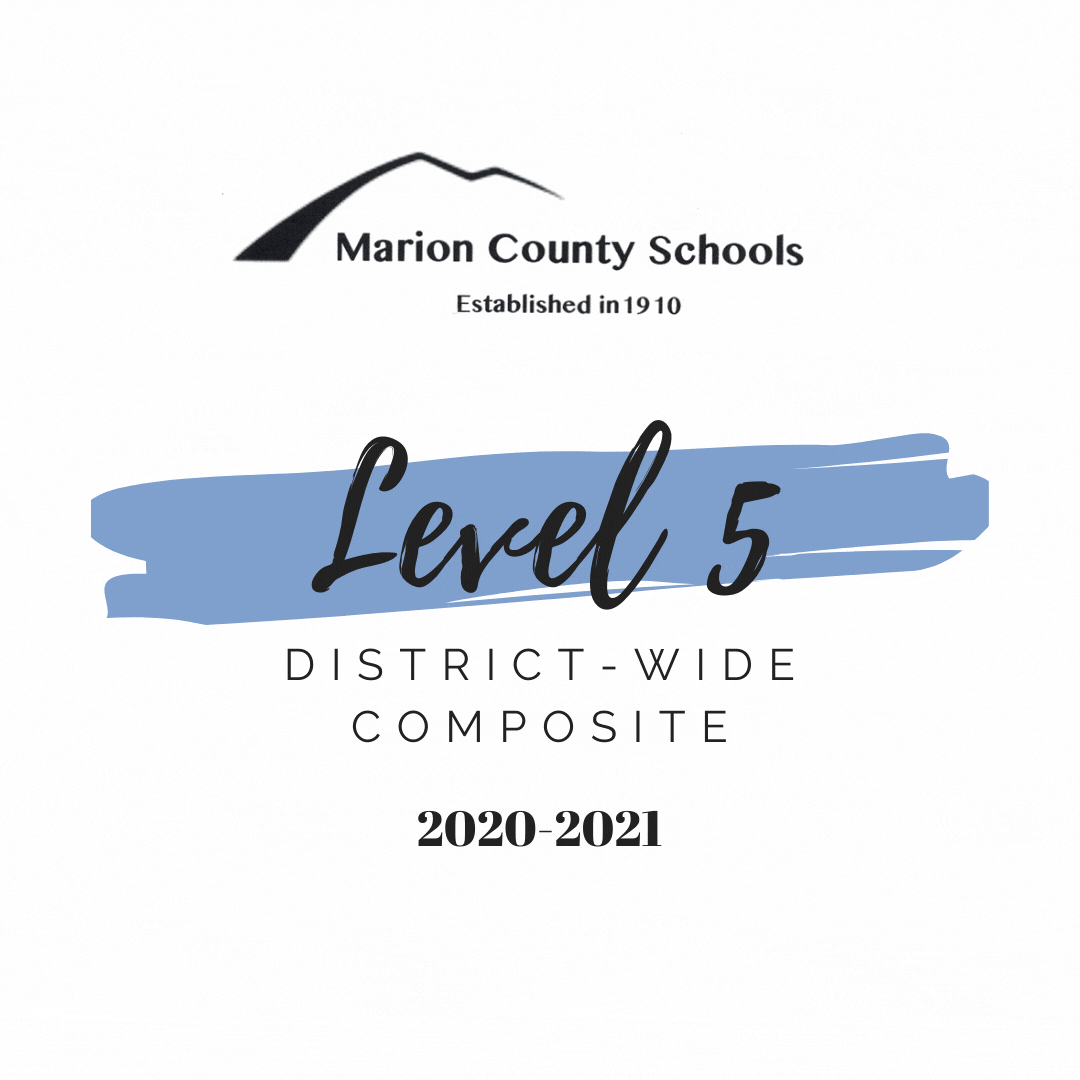 MARION VIRTUAL SCHOOLS 2021-2022



__________________________________________________________________________
january SCHOOL BOARD MEETING



Date Correction;
monday, January 24, 2022

(Date Changed Due to inclement weather)
5:30 PM
________________________________________
_______________________________________________________
Congratulations! Your Foundational Literacy Skills Plan has been approved by TDOE. Thank you for your hard work developing this plan for the students in Marion County. We look forward to supporting you as you implement the components of this plan.
Marion County Schools Foundational Literacy Skills Plan
_______________________________________________________
Letter from the Director of School Nutrition
School Year 2021-2022 Click HERE.
___________________________________________________
Parents please checkout our new newsletter section below.
QUOTE:
Reach high, for stars lie hidden in
your soul. Dream deep, for every
dream precedes the goal.
-Pamela Vaull Starr